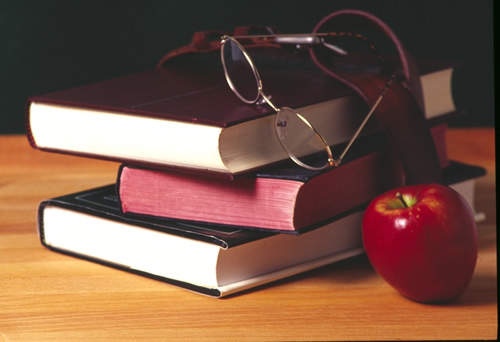 November 13th


7th grade

established their drafting boards for their 2D house models. In literature class we viewed 2081. This is the short film based on the story, Harrison Bergeron.We compared this modern film to the original story written in the 1960's. Students continued with the Socratic discussions on advocates and the power to cause shifts and changes in culture.



8th grade

continued with their Nest designs. The expectation is for students to follow the authentic process of engineers in the real world. Here is some great work by Amy, Sarah, and Hannah.


November 6th
8th grade
was introduced to our final engineering challenge. This challenge is all about paper, geometric nets, symmetry, the egg, and the free fall. Students will create a geometric net and then, using only paper and symmetry, reinforce the inside of the net to withstand the force of a free fall. As with other challenges, the students are expected to apply the engineering design process and the SAFE approach of engineers in the real world. Here is the link (
click here
) to the resource page on the class WIKI. Choose the link to
shapes and their nets
for design choices.
Science Fair workshop periods have started. Students in this group are encouraged to meet with me during Day 4 pd 9 and during morning homerooms. There is a science fair resource page on the left.
7th grade played the role of philosophers. If students were speaking from a perspective other than their own they signaled this by wearing a disguise. I hope you enjoy the picture of our alter egos. We debated the question, "does free will exist?". We then made connections between free will, advocacy, revolutions, and civil disobedience. We ended class by cross-walking these ideas with the perspective the author presented in our short story, Harrison Bergeron.
If you are interested in information about the Johns Hopkins Talent Search please have your child see me. I will be attending as many parent conferences in November as possible. Teams will send me their schedules. I will establish my schedule based on who requests me and/or logistically what works. Please communicate with me or the team if you would like to request my attendance. I have 6 teams this year, but will do my best to get to those of which I am requested. Thanks!
More pictures of our Paper Houses.
I hope the
8th graders
are enjoying Outbound!! We will pick up with their Kinetic Sculptures when they return.
7th Grade
was introduced to our unit on American Perspective. There is a page (resource 1) on the left that can be accessed for a summary of the unit. After discussing the big picture, groups discussed and recorded ideas about the terms advocacy, civil disbedience, equality, and equal opportunity. Students were given a copy of the short story, Harrison Bergeron. I asked that they read the story over the next week to be prepared for class discussion. Most groups have finished their paper houses. The storm is fast approaching and trees will be falling! Here are some Masterminds pictures. Omega and Phoenix to appear soon! More pictures can be found on our class Wiki page.
Click here
to go there.
Our class adopted a soldier for the holidays. We will be writing letters and collecting items to send overseas. This project is under the guidance of the Volunteer Club at the high school. Our soldier is a Dallastown grad, so this week 8th graders took time out to take pictures around the campus to place on the front of our cards and letters.
During class time 8th grade continued with the Kinetic Sculpture design challenge. Some of our progress has been slowed due to conflicts with some UA activities and orchestra practice. We will get back on track in no time.
7th grade is just about finished with their Paper Houses. I expected testing of the houses to take place last week but the teams of students are paying remarkable attention to detail. Time well spent! During our literature class we will discuss the concepts of advocacy, citizenship, and civil disobedience.
Revolution takes the prize for brainstorming! Our challenge is a kinetic sculpture. Supply lists must be submitted at the beginning of the next class.
We tested our tables, determined successes, and finished with a discussion on the philosophical question, "does free will exist?". Many students used a similar thought process as one used by the philosopher, Thomas Hobbes.
The Stable Tables were to be made with one sheet of construction paper. The table foundations were to be a minimum of 3 inches from the desktop and in the form of columns. Teams presented the process they followed as well as their variables. Many held all the pennies in the cups and two or three bricks. Triangular, folded columns provided superior stability and strength. Jojo found a perch on one of our towers. That was the silly side of class today!
To check out a fun logic game, SET, click
here
.
This week
8th graders
will test their Stable Tables. Prior to designing and building, we had reviewed and compared the scientific method to the engineering design process. Students are required to work authentically and these approaches to problem solving keep them on the correct path.
Our next challenge will be a Kinetic Sculpture. Design goals will include stablility, complexity, movement, and aesthetics. Each team will have their frustration levels tested by design limitations and constraints.
This week the 7th graders will complete the SCAMPERing of the Fly Swatter. SCAMPER is a process that we discussed that opens the mind to creative problem solving. It enhances fluency and flexibility. Looking ahead, students will soon receive a copy of the short story, Harrison Bergeron. This will kick off our Humanities unit. In architecture class, we will finish our paper house designs and test them with the "trees". Students followed the engineering design process and accessed research on the truss to ensure a design that will provide a stable framework for their houses.
September 9th

For the next several cycles the 8th graders will be working on creative thinking exercisses and problem solving strategies. We are discussing the ideas of fluency, flexibility and orginality. We debate whether a person can learn to be creative. Students will take the Torrence Test for Creativity as well as complete tasks such as Mind The Gap and 3 Strikes Your Out. This mini-unit of study is about opening the mind to creative thought processes and looking at things through a different lens.

We will move into the Science and Design Unit in a few weeks. Students choosing to also enter the HS Science Fair should see me and their science teacher to share their interest.

The 7th graders are completing an engineering challenge in the architecture class. Each group is making a paperhouse that will be able to withstand "trees" falling it. Research will be required to support any design ideas. 7th graders are also completing activities that nurture creative thought. We will explore the SCAMPER approach to problem solving and innovation.

September 3rd

I am currently working on elementary screenings, GIEP meetings, and scheduling. I am looking forward to starting classes for both 7th and 8th grade the week of September 9th. Students are reminded to read the message board outside the seminar room to check when I am in the building.
My role in the district's gifted program includes teaching & facilitating gifted education in the five k-3 buildings and the middle school.
This year I will be working with Masterminds, Omega, Phoenix, Legacy, Revolution and Voyager teams.
The seminar classroom is on the first floor, room 117.
Students will attend seminar classes on a weekly basis. Students involved in an independent study will meet in addition to the regularly scheduled seminar sessions.
Students will also be able to work in the seminar room during available ER-9th periods and the academic study period.
C-mites

through Carnegie Melon. This offers summer and weekend programs. There are a variety of science, math, and computer programs offered.